St. Paul, Chenoa
Branding and Modern Web Development provided a much-needed facelift to a vibrant and loving congregation in Chenoa, IL.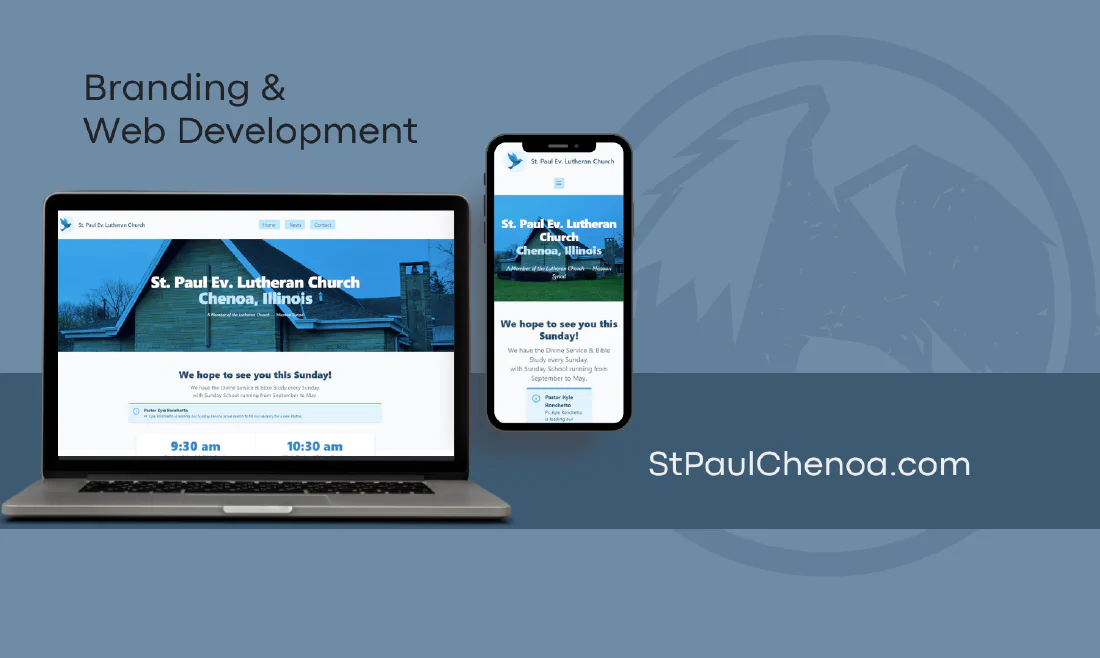 I reached out to Pastor Jeremy Latzke, who was the pastor of St. Paul's in Chenoa at the time, and worked with him and the council on designing a new brand identity (consisting of a logo and color scheme) for his church, along with an updated website to match.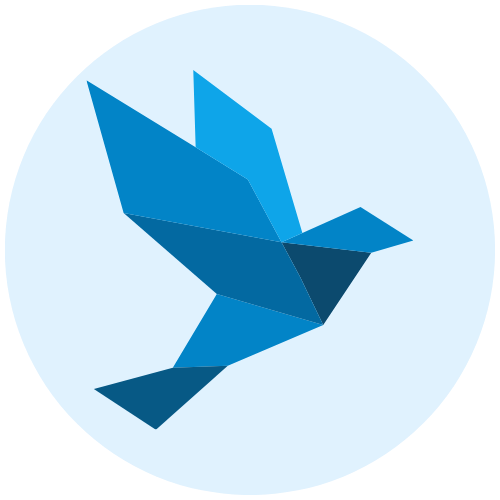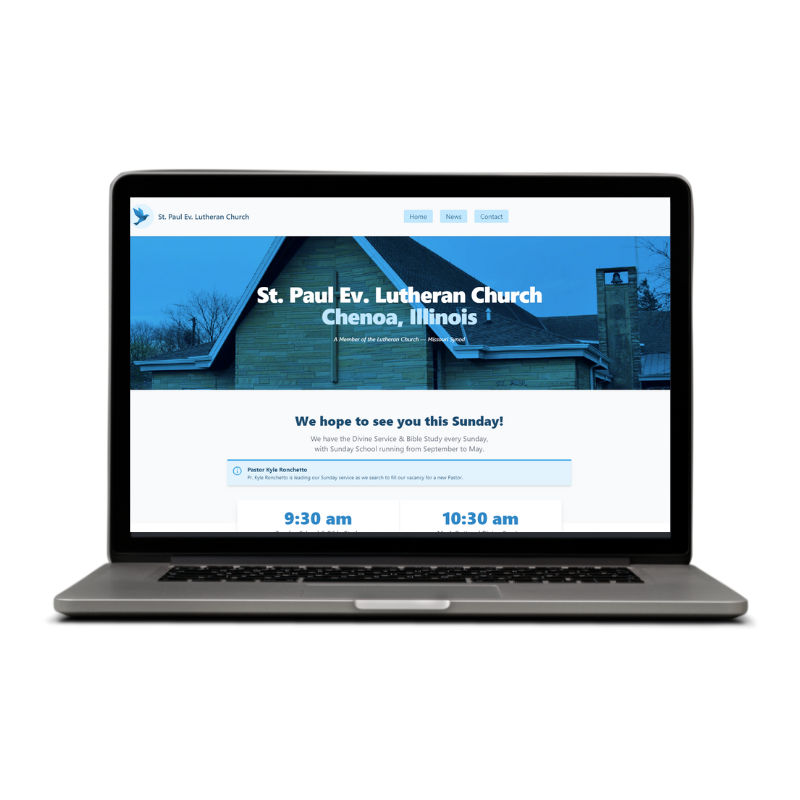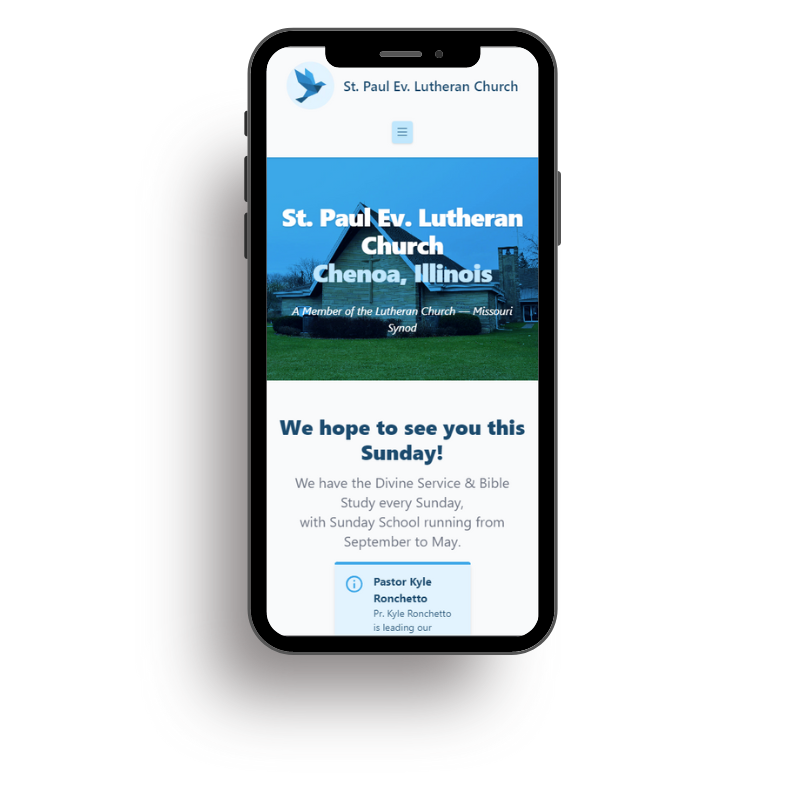 Projects / St. Paul Lutheran Church
When I first checked out the St. Paul website, I was absolutely floored. The website was updated to its (then) current layout in 2013 - nine years prior, but it looked like something I designed after reading HTML Goodies when I was 13, back in 2000.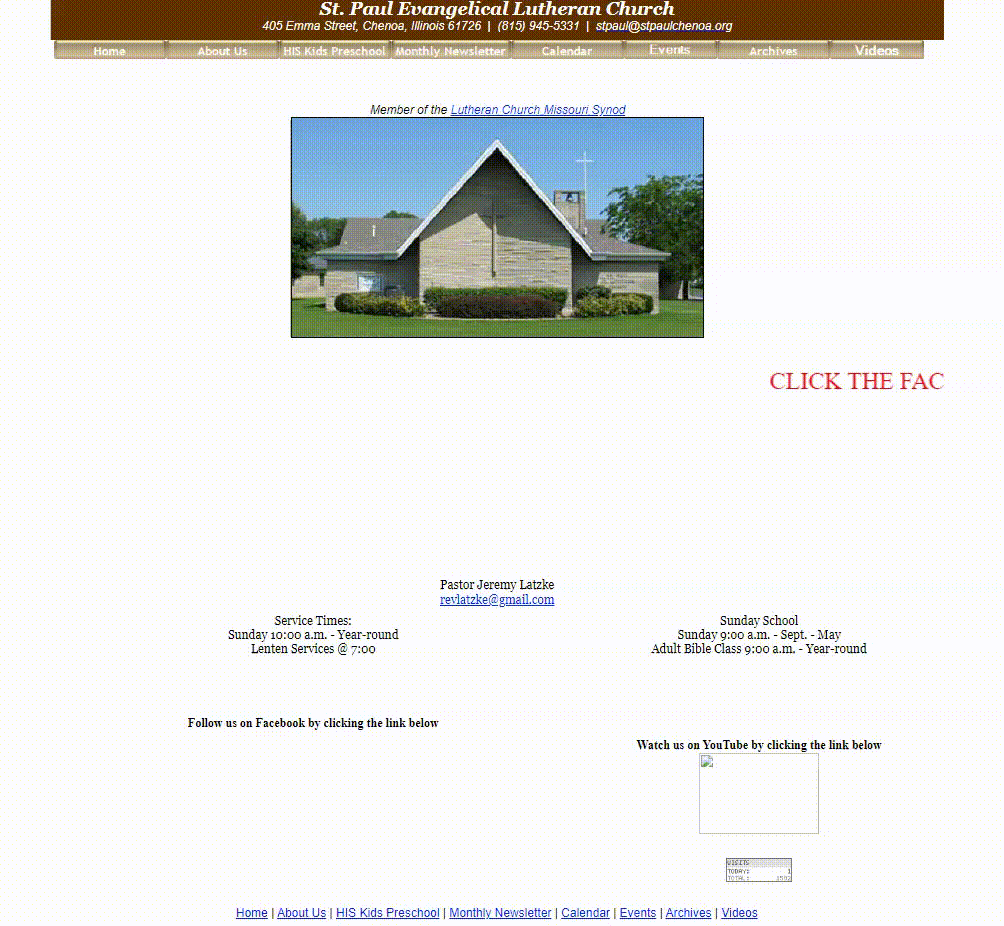 The first thing I did was develop a logo. I chose an Origami style Dove in a circle, and then for colors I went with colors adjecent to the LC-MS brand colors, per the LCMS Style Guide (If your Lutheran Church needs a website, know that I am authorized to use LCMS, ELCA, and AALC brand assets and am well versed in their style guides and requirements).
From there I built a simple, but function website that includes a nice splash image, announcements, pastoral profile, and service times. There is also a monthly newsletter built into the website (which I maintain for the church). Along with that newsletter was the request to make the URL to that month's edition as easy and simple to navigate to as possible - thus if you go to StPaulChenoa.com/latest it takes you directly to the latest newsletter.
I also set up an email server for the church and assisted in migrating their historical email and data to the new accounts. This was necessary because the previous hosting provider wouldn't allow them to transfer out their domain name when they cancelled service. So we had to make the decision to switch them from StPaulChenoa.org to StPaulChenoa.com.